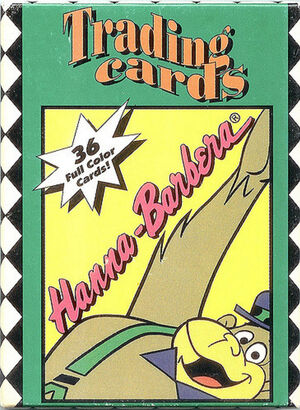 Hanna-Barbera trading cards is the title of a 1993 trading card set celebrating various Hanna-Barbera cartoon characters.
The thirty-six cards in the set each depicted stars of shows including The Addams Family and The Jetsons.
Card number 17 features our hero, Top Cat. Additionally, he appears on the back of cards 1, 4, 24, 30, and 32.
Gallery
Ad blocker interference detected!
Wikia is a free-to-use site that makes money from advertising. We have a modified experience for viewers using ad blockers

Wikia is not accessible if you've made further modifications. Remove the custom ad blocker rule(s) and the page will load as expected.